Attention! Building Owners, Contractors, Management Companies, Construction Companies, and Business Owners
You're invited to a TSC Breakfast Briefing!
At this informative briefing you'll hear from the experts and be given an overview about the new NYC rule impacting the FDNY requirements specific to portable
fire extinguisher tags
and practical information about construction site fire awareness, prevention and protection.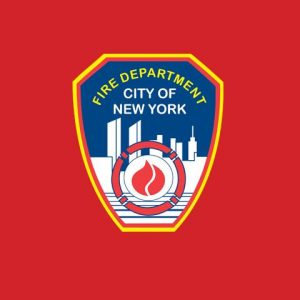 Louis Cendagorta, FDNY Chief of the CDA Unit and personnel will deliver a presentation addressing the following topics:
Fire Statistics
Top 5 FDNY Violations at Construction Sites
Permits needed at Construction Sites
Fire Hose Valves
Temporary Protection – Standpipe/Sprinkler
3 RCNY 115-01 – Extinguisher tags and Duct cleaning decals
The Chief will also be on hand to answer questions and present fire safety suggestions for your business.
Stay Ahead of the Curve:
Attend our breakfast briefing and you'll be in the know on:
The new NYC rule that updates the requirements specific to portable fire extinguisher tags and commercial kitchen hood exhaust systems
The current requirements for fire protection during building demolition, construction and alterations
The current requirements, should your fire protection system be impaired
The proper fire safety personnel needed to prevent loss from occurring while your fire protection system is out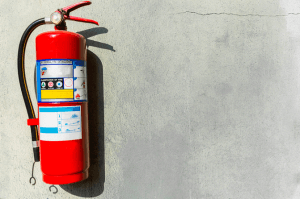 At this seminar we will:
Discuss in detail key pieces of applicable legislation
Talk about how the new regulations will impact you and your business
Provide you the tools and resources you need to be safe and compliant
Prepare & Protect Yourself and Your Company:
Learn about all the new rules and code requirements, but also walk away with practical information. If fire ignites on a jobsite or while a fire protection system is impaired, the fire can spread quickly unabated.  You'll learn quick and efficient steps to minimize the duration of the impairment and ways to prevent loss from occurring while the protection system is out of service.
Date & Time:
Thursday, June 28, 2018 – 8:00am – 10:00am
Location:
Agenda:
8:00am – 9:00am: Breakfast & Networking (Catering provided by Stage Door Deli)
9:00am – 9:05am: Welcoming Remarks
9:05am – 9:25am: PFE/CDA Presentation 
9:25am – 9:45am: Fire Safety Awareness, Service, Maintenance and Personnel
9:45am – 10:00am: Questions & Answers
10:00am – 10:05am: Closing Remarks & Free Giveaway!
Complimentary General Admission
Venue:  
The New York County Lawyers' Association
. Listed as a NYC Landmark and on the National Register of Historic Places this iconic building is 14 Vesey Street between Broadway and Church Street in the Financial District. It was built in 1929 in English Georgian style and designed by noted architect Cass Gilbert, who also designed St. Peter's Chapel at Trinity Church and the Woolworth Building.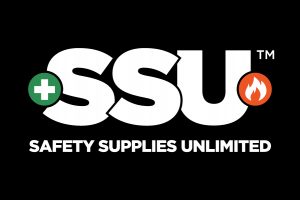 How can SSU help you?
SSU is FDNY Approved
SSU is a FDNY authorized provider to sell and service fire extinguishers in NY and NJ. We will obtain FDNY issued tags as soon as they become available.
SSU Services At No Additional Fee
For all current and new clients, with a future commitment for your fire extinguisher maintenance and inspections, SSU will assist you to comply with this new regulation, by replacing all your portable fire extinguisher tags AT NO ADDITIONAL FEE. However, given the needs of each client, final approval of this offer will be on a case-by-case basis.
Immediate, 24 Hour Turn Around
Once the tags are available from the FDNY and with 24 hours notice our certified Technicians will be available to swap out old tags with new tags on your site. SSU will ensure that your job remains safe with the right fire safety equipment and with proper tags, inspections, and repairs.
Contact SSU today to add your company to the list to reserve your service-call date upon arrival of the new FDNY tags. Deposit required at the time of reservation.
Phone: 201-436-4200